Upcoming updates for Client V5,
TEASER
My new Interface Designer and I have been working to Create Interfaces and Client Detailing that Satisfies you as our community. And to Advance I Trey I Scape Future Into being another Great Private server
These Update will be happening throughout this Month and the next, This will be one of the biggest updates in a client for I Trey I Scape History.
ENJOY
Client Picture one
Description - when you log into I Trey I Scape, this Interface will Appear. Stating that you have read the rules and you are ready to play. By clicking Yes. you state that you agree to the rules. and you hereby will NOT break the rules. anyone who does break them. will have no Second chances. (other than Applying on the Forums for an UN-ban/ UN-mute.
Client Pictures 2 and 3
Description - Trey has new Land features..

. 2D. But 3D? Check it out.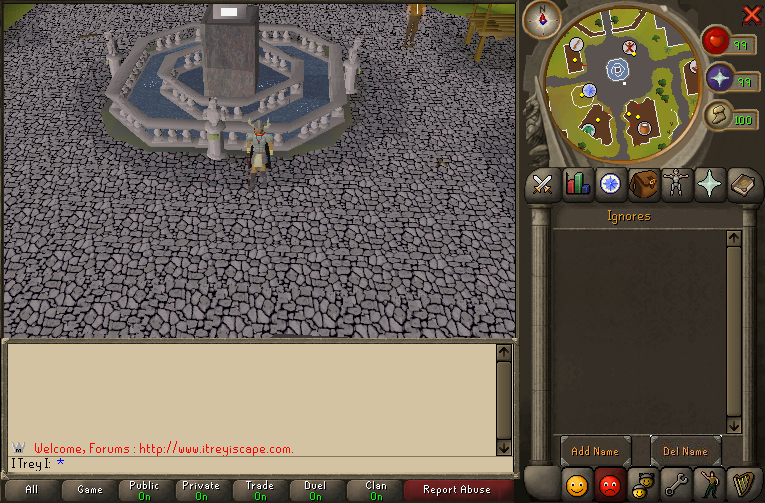 I Will be updating this list and Pictures Frequently. Please post what you want updated next !

! ~ I Trey I Scape Team
Last edited by I Trey I on Tue Jun 16, 2009 8:13 pm; edited 1 time in total